This listing recently sold for $19,500.
Just Sold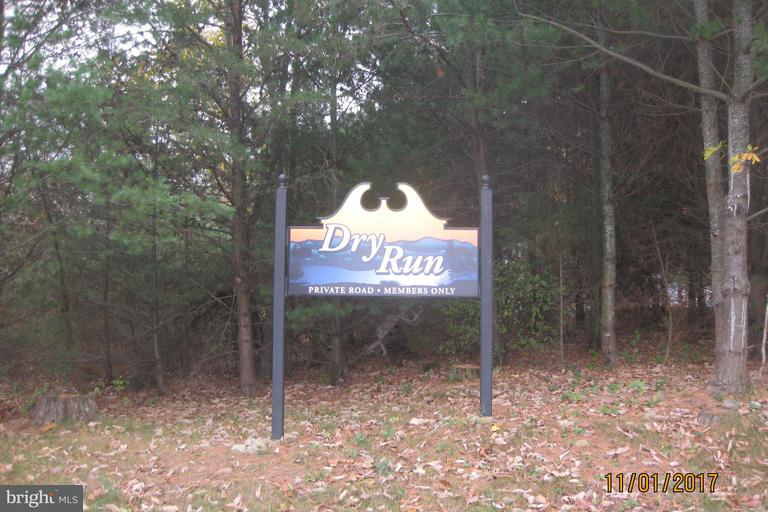 Reduced!! Now is the time to build your dream home on this 6.439 acre lot. S/D does allow mobile or modular homes and must be 24 feet wide and must be on a permanent foundation. This lot has complete privacy & seclusion which is surrounded by hardwoods, views, and nature s wildlife! Today call Terri to schedule an appointment to see this beautiful lot.
Price Change
Spacious home with an open floor plan. Large Kitchen with lots of cabinets & island overlooking the large Family Rm with fireplace. Large Master Bedroom with walk in closets. Master Bath has garden tub, shower, & separate sinks. Formal Dining & Living Rm for entertaining. Detached 2 car garage. Unfinished basement. New Roof & Partial Siding in 2018 & New Microwave 2017.
Receiving a low offer on a home can be frustrating for a seller. But, you're likely to see at least one or two offers on your property that are lower than you would like.
Right now, the housing market is filled with young professionals burdened with student loans, rising costs of living, and stagnating wages. So, it's no wonder that they're trying to save money anywhere they can.
In today's post, we're going to talk about what to do when you get a low offer so you can set yourself up for a sale that you're happy with.
Don't refuse outright
The first thing to know about low offers is that they can sometimes turn into something that both you and the buyer are happy with. Many successful home sales started at a number that the seller considered too low, but--through negotiation--was brought to a higher price and better deal overall.
Many sellers are uncomfortable with the idea of negotiation. Most people seldom negotiate prices unless they are buying a car, and even then would prefer to avoid the hassle.
For others, negotiation is a normal part of everyday life. Flatout refusing an offer, especially if you aren't receiving many other higher offers, could be a missed opportunity.
Compare your asking price with similar homes nearby
Odds are that you and your agent have already done your research and found an asking price that is comparable in your neighborhood. But home prices fluctuate. To reassure yourself that your asking price is fair, take another look at homes up for sale that are around the same age and size of your home.
Take time to craft a counteroffer
Once you've had time to talk the offer over with your family and real estate agent (and maybe vented a bit), it's time to come up with a counteroffer.
There are a few options for making a counteroffer that don't involve significantly lowering the amount you stand to gain from the home sale. First, you could offer to relieve the buyer of some of the closing costs, such as paying for the inspection. Or, if you planned on leaving new appliances in the home, you could lower your asking price but take the appliances when you move.
Weigh your options
If the buyer still won't raise their offer close to your asking price, it's probably a good time to move on and rethink your sale strategy.
Take some time to consider the sale as a whole. If you aren't receiving many other offers, it might be time to consider lowering to price or rethinking your marketing plan. You might consider repainting and taking new photos, or changing up your listing to highlight some other features of the house.
Although there are a lot of sound reasons for hiring a real estate agent to help you sell your home, objectivity is near the top of the list.
Homeowners, when left to their own devices, tend to overprice their property and overlook easy, inexpensive ways to improve curb appeal and overall marketability.
There's both an art and a science to effectively selling residential real estate, and when either of these aspects are neglected (the art or the science), opportunities for a speedy sale are often missed.
Whether it's because of emotional attachments to the property or a lack of knowledge about real estate marketing, home sellers sometimes undermine the sales process and send prospective buyers scurrying. If you're considering putting your house on the market in the near future, here are a few tips to help you maximize your chances for producing the best possible results.
Avoid the temptation to price your house too high. Other than emotional attachment, some homeowners inflate their asking price because they're not on a strict timetable and can afford to wait. They incorrectly assume that if they wait long enough and show their home to enough interested prospects, they'll eventually get their high asking price. While that strategy may seem to make sense at first, it's actually based on a false premise. Once an overpriced house lingers on the market for months, its desirability drops sharply. Not only will prospective buyers assume that something's wrong with it, but they'll also catch on quickly to the fact that you're asking too much for the property. Unless an eccentric millionaire comes along who is absolutely in love with your house and has no qualms about writing out a large check for more than the house is worth, chances are your property will linger on the market indefinitely. In the vast majority of cases, house hunters are looking for a home that makes financial sense and provides a decent amount of investment value. Also worth considering is the fact that a property priced well above its fair market value could make it difficult or impossible for an interested prospect to obtain bank financing.
It's usually a mistake to assume the house will sell itself. Failing to price a property competitively, maximize its curb appeal, and keep the interior looking impeccable at all times is a recipe for disappointment. Since first impressions are crucially important in attracting prospective buyers, no detail should be overlooked when putting a home on the market. When you consider the competitive nature of the real estate market and the fact that most serious prospects are going to carefully evaluate all aspects of a home before making an offer, it makes sense for you, the home seller, to avoid placing barriers, stumbling blocks, or disincentives in the path of potential buyers.
A seasoned real estate agent can provide you with the necessary advice, guidance, and marketing help needed to avoid mistakes and increase your chances for a fast sale.
This listing recently sold for $246,000.
Just Sold
Reduced!This is the home you have been waiting for at The Gallery! Open floor plan w/large Family Rm w/Gas Fireplace overlooks the Gourmet Kitchen w/backsplash, 42" cabinets, & pantry. Living Rm w/crown & chair rail. Master Bedroom w/cathedral ceilings & large walk in closet. Mstr Bath w/dual sinks, shower & tub. 2nd bedroom 23x17 or convert into a Playroom or 2nd Fam. Rm. 2 Car Garage & Basement.